Commercial Kitchen Cleaning
Cleveland Ohio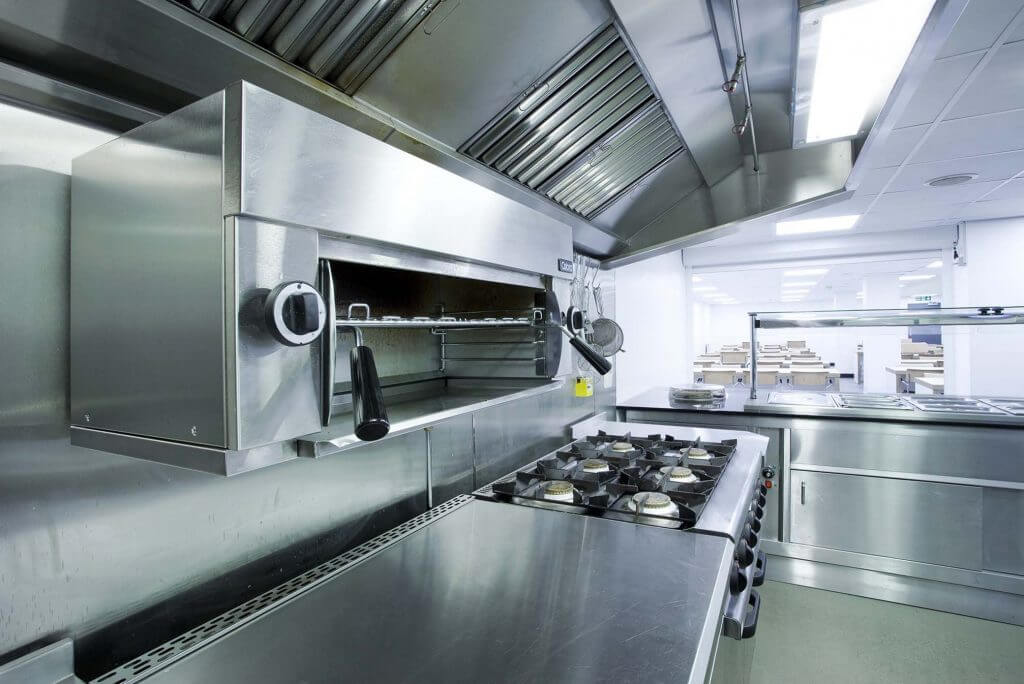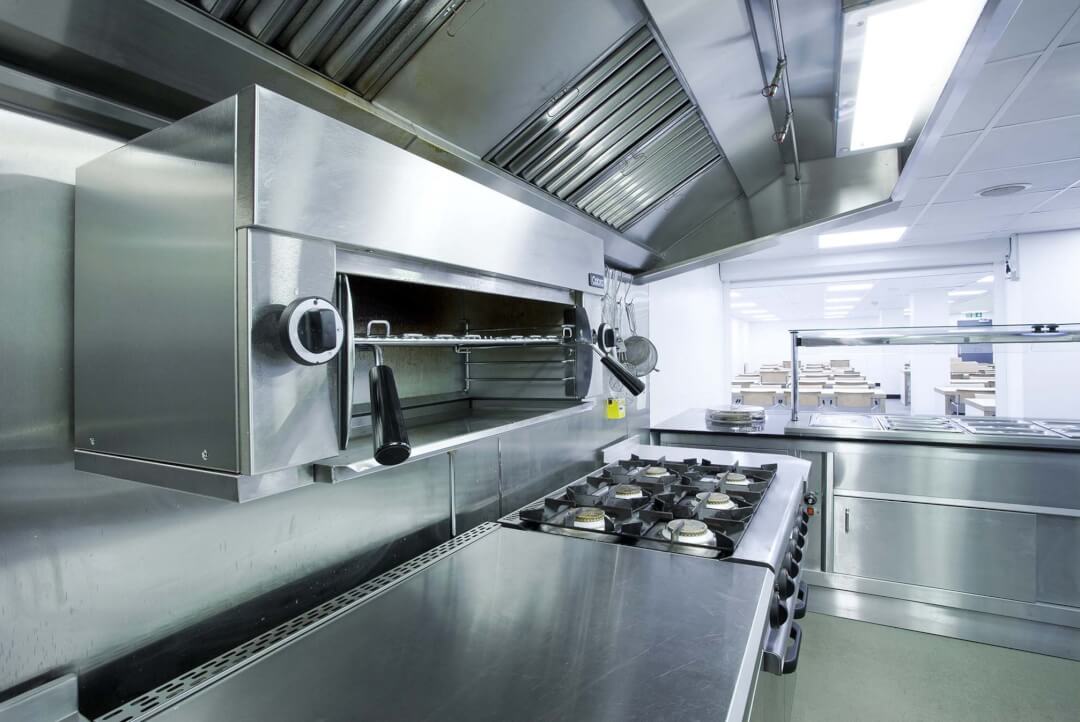 Cleveland Hood Cleaning Pros doesn't just do hood cleaning we can also do commercial kitchen equipment cleaning.  You should not rely on employees to clean your kitchen top to bottom.  Many people don't know that grease has a way of creeping into the nooks and crannies of your equipment.
We have unique tools and techniques and use only environmentally safe chemicals that won't hurt your kitchen equipment.  Our professionals really get down and dirty cleaning not only the ranges, but they will get behind the sink, under the freezer and refrigerator, and all-around commercial fryers and grills.
Cleveland Hood Cleaning Pros is also an expert in grease containment.  They can help you design and install the most compliant grease containment system that will prevent possible fire hazards.  Grease containment has become a rooftop environmental issue because the grease can be built up and when it rains, it will run down your building into storm drains then into freshwater supplies.
Our professionals understand the difference between commercial ranges and grills.  Some of them may be electric and some maybe gas.  You have spent thousands on your range so why not use the best commercial kitchen equipment cleaning services in Cleveland, OH? Don't forget to visit our ABOUT US page to know more about our company and services.
Letting grease and grind build up on your equipment is not only unsanitary it can be a breeding ground for dangerous mold and bacteria.  Mold and bacteria creep in the smallest of cracks and fester.  This can draw unwanted insects and rodents.  You never want an employee or client to complain about insects and rodents.
Pressure washing is another area we can help you with.  Not only can we use pressure washing when doing your commercial kitchen equipment cleaning we can do other parts of your restaurant.  We have experience cleaning sidewalks and storefronts to canopies and awnings.  We will even pressure wash that nasty dumpster.  Many commercial kitchens don't even think to clean that!  Those dumpsters can get pretty dirty and start to smell and you don't want that seeping into your dining areas.
We will combine jobs of a full commercial restaurant equipment cleaning as well as hood cleaning restaurant.  We will certify our work so you can present it to your insurance company as well as the health inspector.  It would be awful to have a surprise health inspector visit and have your restaurant shut down.  Many people will judge your business by the rating that is posted in your window.  Health inspectors will also recommend the cleanest restaurants.
Contact us today for a free estimate on commercial kitchen equipment cleaning.  Since not all commercial kitchens are the same it would be best to have one of our professionals come in and evaluate your kitchen.  Our rates are very competitive.
We will schedule a time that works for you to thoroughly clean your kitchen.  We understand you have specific business hours so we will not ask you to close your restaurant while we do the commercial kitchen equipment cleaning.  Our crew works on a 24/7 hour basis so we can be sure it is done before you open your doors.
We are licensed, bonded, and certified to do commercial kitchen equipment cleaning in Cleveland, OH