Commercial Kitchen Cleaning
Cleveland Ohio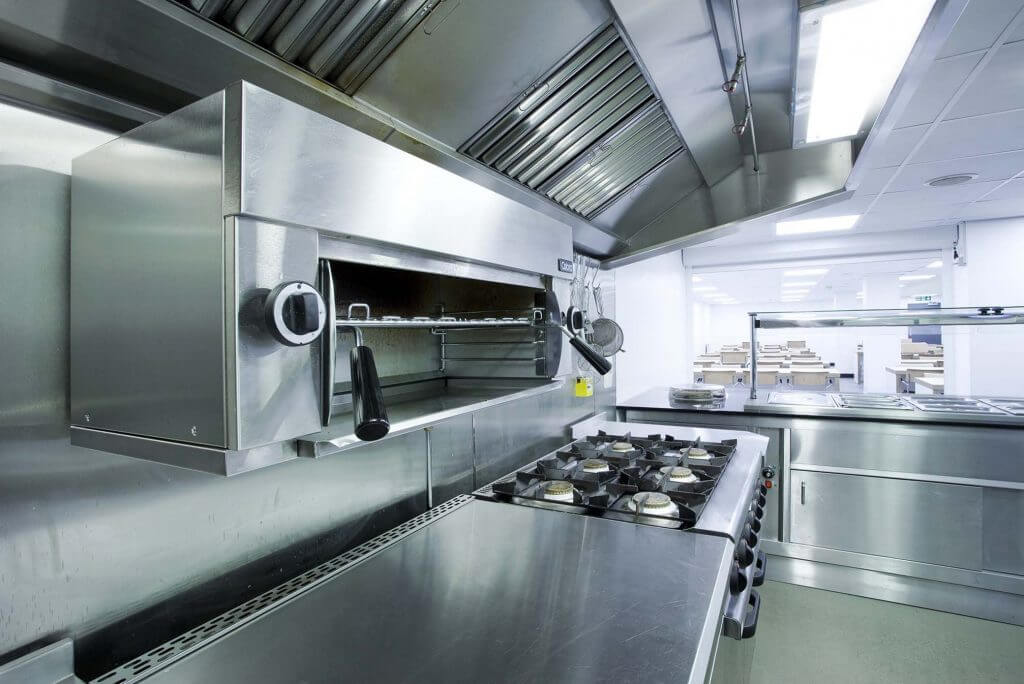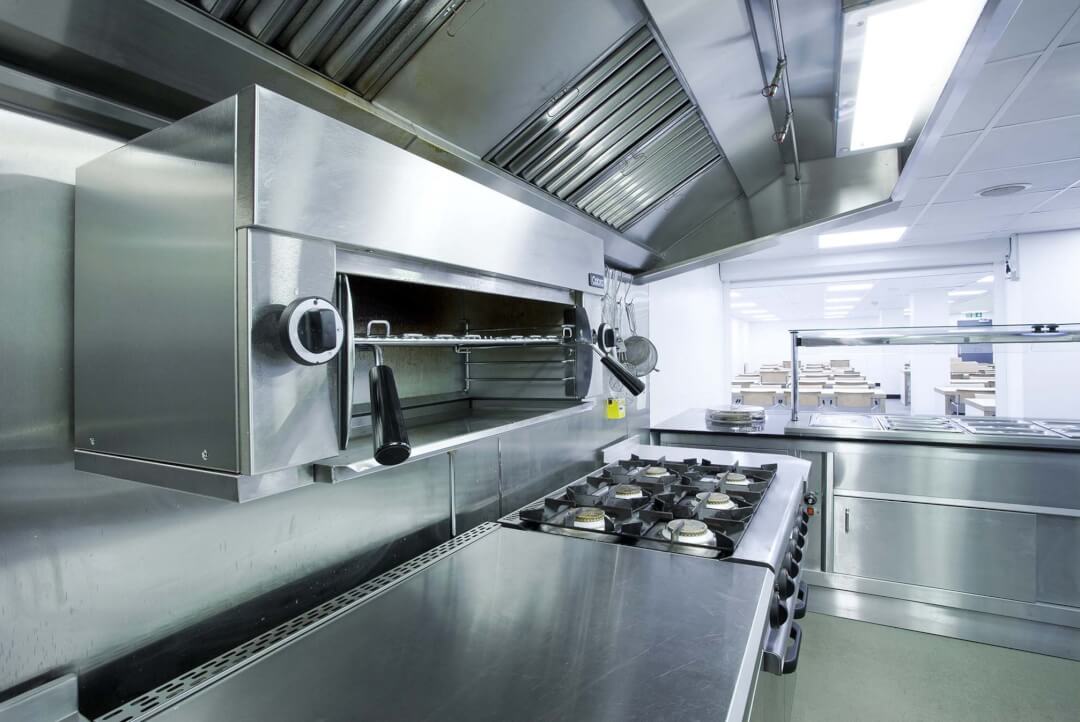 Does your kitchen have an old grease smell even though you change it on a regular basis?  Do you clean your kitchen every day?  Well, grease has a way of oozing into the smallest of spaces in your kitchen where it can grow bacteria and mold.  It even gathers on your rooftop when can cause thousands of dollars in damage by not only rotting the roof but can cause serious fire damage.
At Cleveland Hood Cleaning Pros we specialize in restaurant cleaning.  Even though our title says hood cleaning which we do specialize in, we can clean your commercial kitchen from top to bottom.  We will get to the hard to reach areas behind the freezers and refrigerators to remove any grime and grease that may have accumulated undetected.
Our professionals can clean your non-resilient and resilient floors.  This includes stripping, buffing, and waxing.  We get into the hard to reach areas of your kitchen by sanitizing your hoods and vents, appliances, sinks, refrigerators, freezers, and more. If you want to know more about our services, visit our ABOUT page.
It is important to schedule regular commercial kitchen cleaning to keep your employees and clients safe from food bacteria transfer.  The last thing you want is to have a client get food poisoning.  With today's social network and YELP reviews, people are more likely to post a negative versus a positive review.
Our team uses environmentally safe cleaning products.  Some companies use harsh chemicals that can damage your floor and equipment.  To ensure your floor does not get damaged, we will cover the floor prior to cleaning.
Cleveland Hood Cleaning professionals will give you a compliance report so you can provide that to not only your local health inspector but your insurance company as well.  We will be happy to take pictures of your commercial kitchen cleaning and date them as well.  Our compliance report will list possible fixes and or replacement recommendations.  This will keep you on top of the maintenance and help you budget anything that should be upgraded.
Not all kitchens are built the same so it is hard for us to give you a complete quote over the phone.  Our professionals will be happy to schedule a time to come out and completely examine your kitchen to give you an accurate coat for your commercial kitchen cleaning.  Because we know your kitchen is in use most of the day and the evening, we schedule a commercial kitchen cleaning that fits the hours it is not in use.  This eliminates downtime which prevents loss of income.
Once you have used Cleveland Hood Pros, you will not call another restaurant hood cleaning company.  Our professionals do commercial kitchen cleaning like no others in the area.  Now your kitchen will smell and perform to its maximum capacity.  Your employees will thank you for giving them a safe workspace and your clients will come back again and again.  Just ask our clientele!
Contact us today at (440) 797-3644.  We are licensed, bonded, certified, and fully insured for commercial kitchen cleaning in Cleveland, OH.